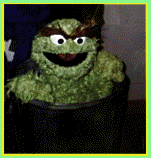 Real Name: Darrell
E-Mail: Log in and ask him.
Marcus has been playing PixieMUD since 1996.
Marcus has been a Wizard on PixieMUD since 1998.
Guilds Marcus has belonged to:
Warmage, Undead, High Druid, Ranger, Dragon, and Druid

He heard about PixieMUD from:
A Friend.
Marcus's Personal Profile:
Who? Me? I'm just a poor working collage student.
Well actually I'm slaving away trying to get a PhD in chemistry, but
little things like playing MUDs keep distracting me.